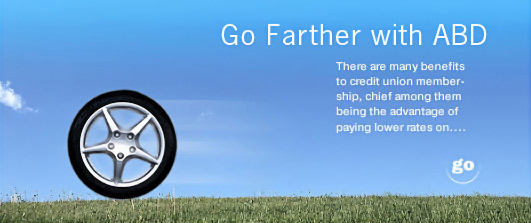 Help Wanted: ABD FEDERAL Credit Union is seeking a part-time Receptionist/Member service rep. for the Warren office. The ideal candidate will be a motivated, individual who is friendly and enthusiastic, with strong verbal and written communication skills. They will be responsible for handling day-to-day transactions, performing a broad variety of member service functions and providing excellent service to the Credit Union's membership.

The qualified candidate for this position will be responsible for: answering incoming calls; and other related member service functions, as well as ensuring that members are promptly and professionally served. This person must have a high school diploma or equivalent.

To apply please send resume to: prenfroe@abdfcu.com

Welcome to ABD Federal Credit Union
When you become a credit union member, you become a partner in a unique type of financial institution. ABD Federal Credit Union is owned by its members and is democratically governed. The goal of the credit union is to promote the financial well-being of our membership by providing the highest quality financial services available.

There are many benefits to credit union membership, chief among them being the advantage of paying lowers rates on loans and receiving higher earnings on savins. We invite you to compare our services and rates with those of other financial institutions in the area. You'll find that being an ABD Federal Credit Union member really pays off!