Auto Loans
ABD Federal Credit Union offers extremely competitive rates on Auto Loans. Members can find some of the most affordable financing on new and used autos right here at the Credit Union. By making convenient payments through payroll deduction, you can spend less time thinking about your payments and more time with your new vehicle. We have a wide variety of terms and also offer refinancing, so come in today and let us meet your needs.
We've made it easy to go car shopping! Everything you need for car shopping is all in one place. Research over 4 million vehicles nationwide. Save time and money with Credit Union pre-approval. Free CarFax®, vehicle comparisons and more! Simply click here ABDFCU.GROOVECAR.COM to get started.
REFINANCE WITH US!!
Looking to refinance? Refinancing with ABD Federal Credit Union is easy and can save you money. It could lower your monthly car payments, reduce your interest rates or adjust the length of your loan term.
SIMPLY:
Bring in the original contract
A 10 day payoff
Drive the vehicle to the credit union
Rates are based on your credit score Apply online, call 1-586-751-2638 or visit our branch to start your loan application today. View Auto Loan Rates
2014 or newer
Rates as low as 3.25%
Max Terms of 72 months
New Vehicle Only
Rates as low as 3.25%
Max Terms of 84 months
10% Down Payment
Protect your personal property with the MEMBERS® Auto and Homeowners Insurance Program for Credit Union Members. Click for a FREE rate quote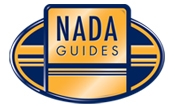 New & Used Car Prices
at NADAguides.com

Apply for an Auto Loan
Choose your preferred application below, or apply at your local ABD Federal Credit Union.

Click here to enter the loan application.


Click here to print the loan application.